Use these 12 Video Interview Tips to help you get the job offer.
If you want more interactive interview preparation, click here.
Video Interview Tips
Get the Job: Video Interview Tips
(12 Helpful Tips + Interactive Checklist + Simulator)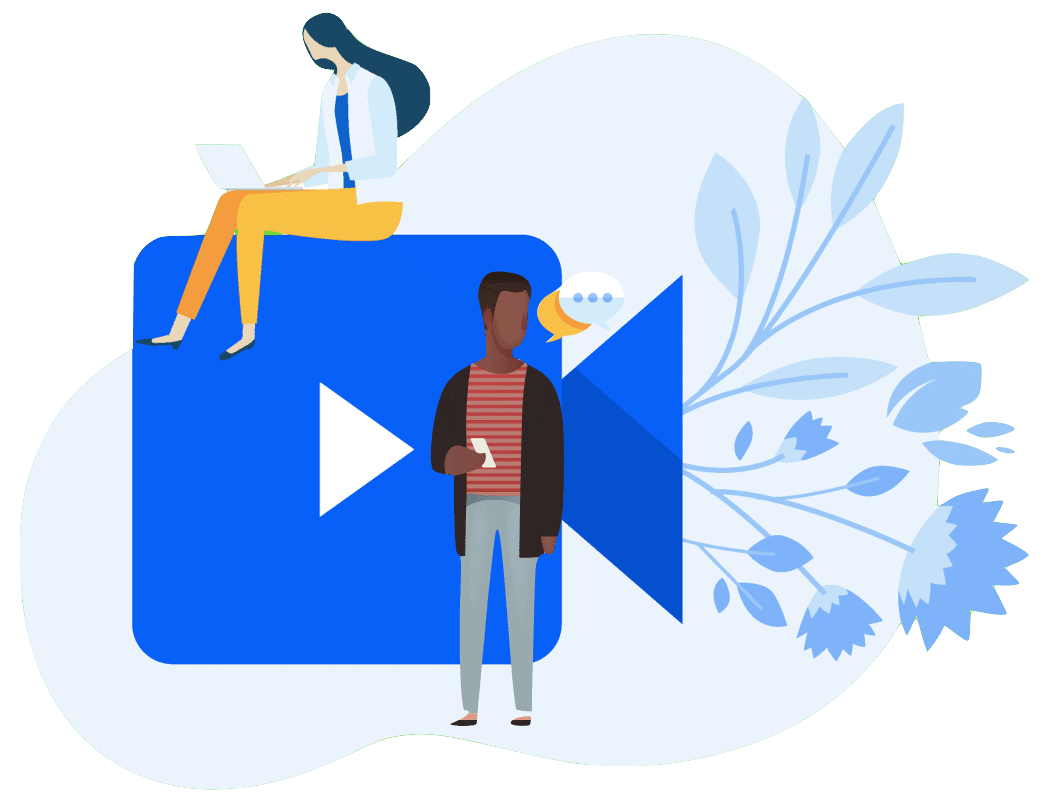 The pandemic has changed the world. Our personal and business lives have changed drastically.
The biggest change we've seen in business is a shift to remote work and the use of video for remote teams.
To hire new employees, hiring managers have adopted video interview practices. To help your video interview preparation I've put together:
Let's get started!
Video Interview Tips Contents
Audio Option
This video interview tips checklist is created to help people:
From different industries,
With different backgrounds, and
With different learning styles,
Develop video interview skills and get the job offer.
To help everyone succeed an audio option for the text is provided.
To activate the audio option highlight words on the page and click the play button. The words you highlighted will be read aloud.
Types of Video Interviews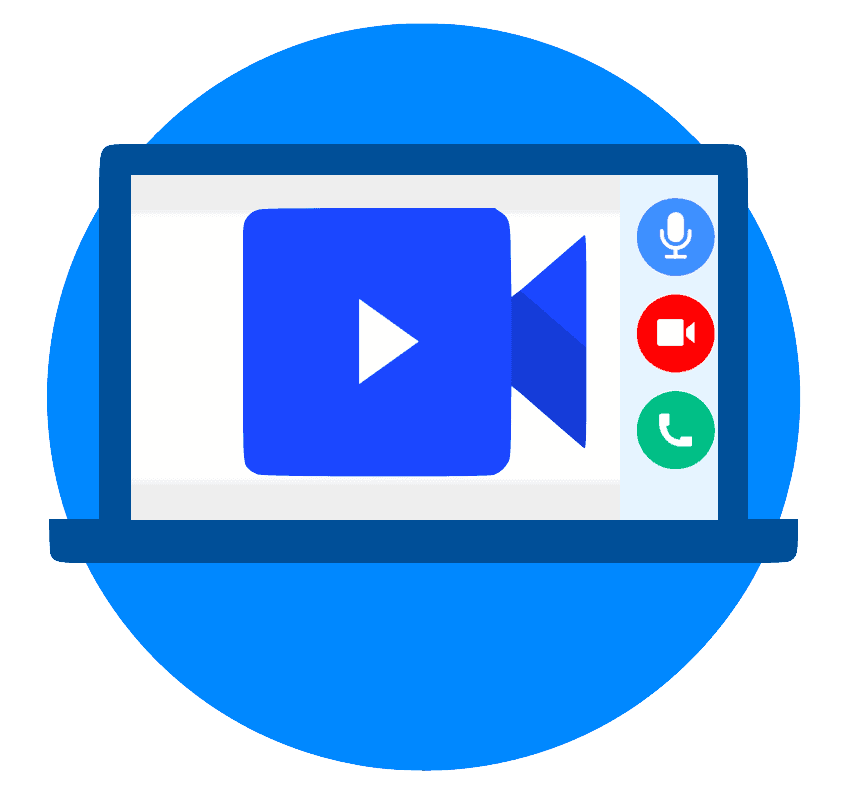 Types of Video Interviews
There are three types of video interviews:
One way video interviews

Two way video interviews

AI powered video interviews

What is a one way video interview?
A one way video interview is when the interview is conducted using software that provides a written, audio, or pre-recorded video interview question and the interviewee responds to the software by recording a video interview answer. One way video interviews typically are used as pre-interview screens or interview tests that include interview answer time limits.
What is a two way video interview?
A two way video interview is a live interview conducted by at least one hiring manager to one interviewee over a video software platform. Two way video interviews are typically used to conduct 30 – 60 minute interviews where the interviewer will use the interviewee's interview answers to make an employment and job offer decision. 
According to a virtual job interview survey conducted by ResumeGo the top three video platforms to conduct two way video interviews are: 1.) Zoom, 2.) Google Meet, and 3.) Other.
What are AI powered video interviews?
Artificial intelligence (AI) powered video interviews are interactive video interviews conducted by software. Typically an interviewee is provided a life like interview question and answers the interview question conversationally as they would a real person. The interview answer provided determines triggers rules in the software that will result in the software responding with certain actions. These actions can include asking follow up questions, asking a different interview question, requesting the interviewee begin some sort of interview test, and/ or ending the interview. Every action in an AI powered interview is weighted. The final weighted score is used to determine if the interviewee is the right person for the job.
Video Interview Tip
When you confirm the date and time of your video interview if you cannot decipher what video software will be used for your video interview via the interview confirmation ask the interviewer.

Video software platforms have a feature to invite other people through a link. When you receive your link to your video interview go to the company's Website to figure out if your video interview will be a one way video interview, two way video interview, or AI powered video interview. This detail will help your video interview preparation.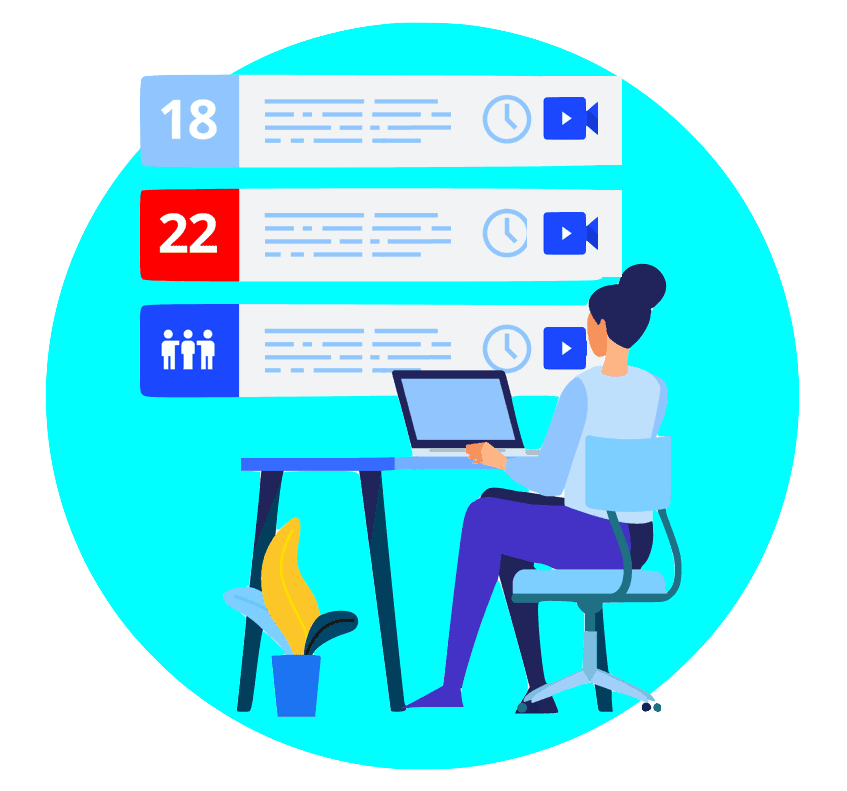 What is the video interview process?
If a hiring manager uses two way video interviews in their hiring process they will:
Confirm the interview date, time, and video platform to be used over email

Send a calendar invite and/ or link to connect to the video platform

Expect you to be prepared for the video interview

Start the interview at the scheduled time

Ask 10 – 15 interview questions over 30 – 60 minutes
Workrest surveyed 208 hiring managers about their virtual interview practices. The survey found that during 2020:
87.9% of hiring managers conducted interviews virtually

27% of the hiring managers developed a preference for virtual interviews.

58% of hiring managers said they intend to conduct video interviews until all COVID-19 precautions are lifted. 
Workrest's survey data found hiring managers encountered the same video interview challenges. The number one video interview obstacle that hindered the video interview process – connection issues! The survey found that the…

The top 11 video interview challenges are:
Connection issues, 59.7%

Webcam issues, 55%

Audio Issues, 51.2%

Unable to fully assess a job candidate, 50.4%

Background distractions 37.2%

Visual elements, 31%

Interviewees unable to showcase their personality 30.2%

Privacy issues, 26.4%

Unable to introduce the interviewee to the team 24.8%

Potential fraud 16.3%

Response time limitations 14.7%
Video interviews (in theory) should be easier for both the interviewer and interviewee.
Video interviews should allow the interviewee to become laser focused on interview answers and hiring managers to focus on assessing the details of an interviewee's answers to interview questions.
Workrest's survey data suggests video interviews come with their own set of challenges. If you have a video interview coming up you'll want to give yourself a competitive edge by completing our video interview tips checklist.
Video Interview Tips Checklist (Static)
How to get ready for a video interview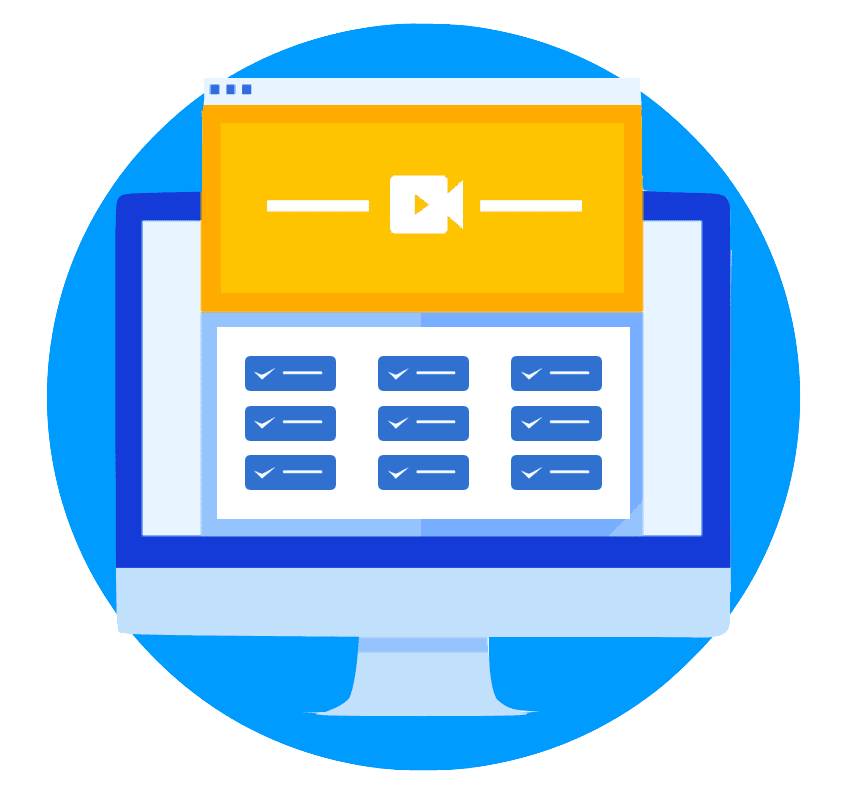 Video Interview Tips Checklist
To help you avoid video interview challenges and ace your video interview I've put together the video interview tips checklist below. The video interview checklist can be used to prepare for one way video interviews, two way video interviews, and AI powered video interviews. 
The checklist is intended to prepare you for a smooth video interview that impresses the interviewer and helps you stand out to get the job offer.
Virtual Interview Set Up Checklist:
Confirm where you will take your video interview, make sure the location you choose for your video interview is quiet, free of distractions, and that you have access to power (if you will participate in a video interview from home where you have children or pets do your best to ensure they will not interrupt the interview, practice aloud how you will handle a possible interruption so that the interviewer is left with a positive impression)
Confirm the placement of your camera, you want the camera to be at eye level and have ⅓ of your torso in frame
Confirm if you will use headphones, in a private quiet room there is no need for headphones, you should always use headphones in a room with other people
Test your microphone, any video interview platform will require that you give permission to the camera and microphone, make sure both are working
Confirm you look natural when speaking, practice talking to the camera not the screen, this makes eye contact feel real
Test your body language, ensure your chair promotes upright active and engaged posture, the position of your body will communicate to the interviewer if you are engaged in the conversation or not
Confirm your lighting, light the scene so that the interviewer can clearly see you, be aware of light and windows behind you as they will make you appear dark, place light and windows in front of you
Confirm that what the interviewer sees behind you looks professional, create a professional interview "set", use a background provided by the video software or sit in front of a background with minimal visual distractions
Protect your privacy, to ensure a safe private, and professional interview "set" remove personal items such as family photos from the visual field of the interviewer, just because someone is a hiring manager/ interviewer does not mean they are a safe person
Confirm your video interview attire, wear business casual or professional clothing, minimize visual distractions by avoiding clothing with stripes and prints, solid colors are best, light blue psychologically conveys trustworthiness
Confirm where you will place your hidden interview support materials, trial and test the placement of materials you may want to reference, figure out the best place to have and view your resume, where you will take notes, and where you will place water, practice using your strategically placed support materials while naturally talking to the camera
Practice your answers to common interview questions, in order to impress the interviewer you have to prepare job-specific interview answers, be sure to practice your interview answers to common interview questions on camera to ensure you are clear, come across professional and natural, and are able to show your personality

Use our free interactive Top 10 interview questions to practice your answers to the most common video interview questions.
Be ready to ace your interview!
Video Interview Simulator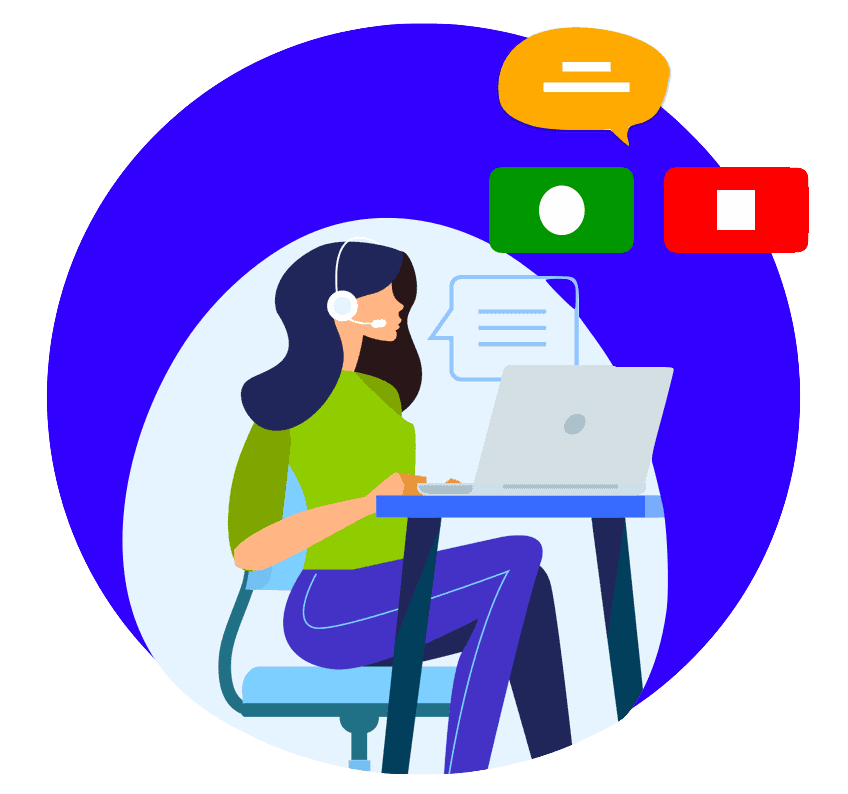 Video Interview Simulator
To help you ace your video interview I've created the video interview simulator below for you. Use the simulator to complete the interactive video interview checklist (in the next section).
How-to use the video interview simulator:
The simulator has two video windows. The top video window is for recording. The bottom video window is for playback. 
To record video: Click start recording
To stop recording video: Click stop recording
To download your recording use Google Chrome: Click the three dots in the bottom right hand corner of the second video window
To simulate a real interview the red light in the browser will turn on once you grant video access. Nothing will record unless you click 'Start Recording'. 
The second you connect to a video interview platform the interviewer can see everything that is happening and hear everything that is said. 
The light that turns on in the browser is intended to simulate a real interview. It is a reminder that "the interviewer" can see and hear you. 
Video interview checklist recordings are not saved by us. You must download them for your own personal use. 
Have technical questions? Check our FAQs here for help.
Video Interview Simulator
Use the video interview simulator to complete the video interiew tips checklist.
If you hear an echo turnoff the sound.
Click play to see and hear what the interviewer will see and hear.
Video Interview Tips Checklist (Interactive)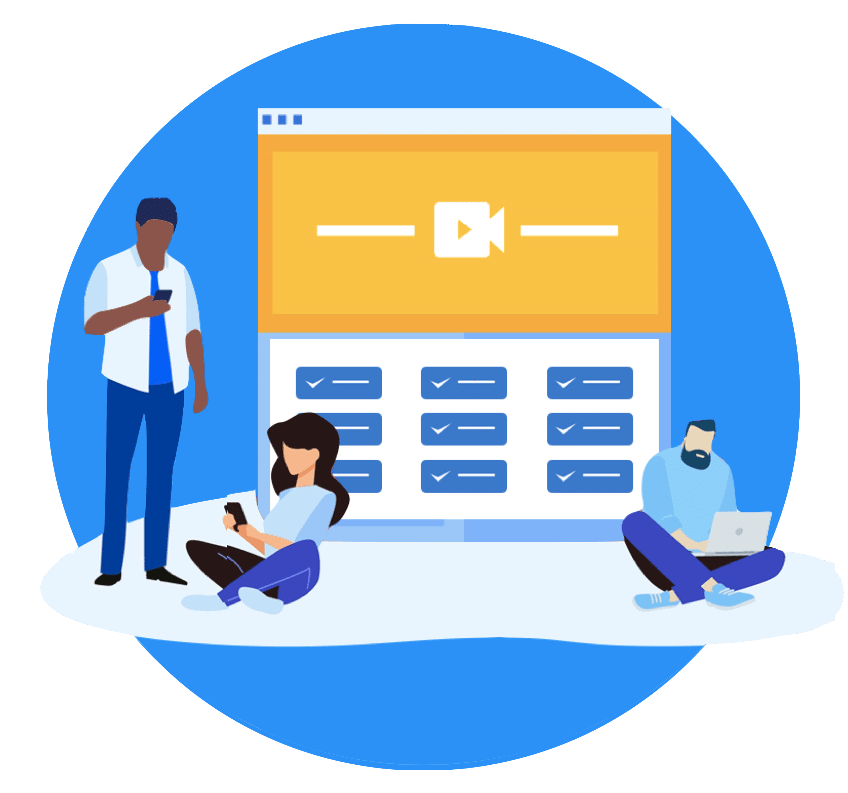 Please sign up for a Forever Free account to have your completed interactive video interview tips checklist email to you.
If you do not want to receive your video interview tips checklist skip this.
Interactive Worksheet: Video Interview Tips Checklist
How-to get ready for a video interview
Ask a Video Interview Question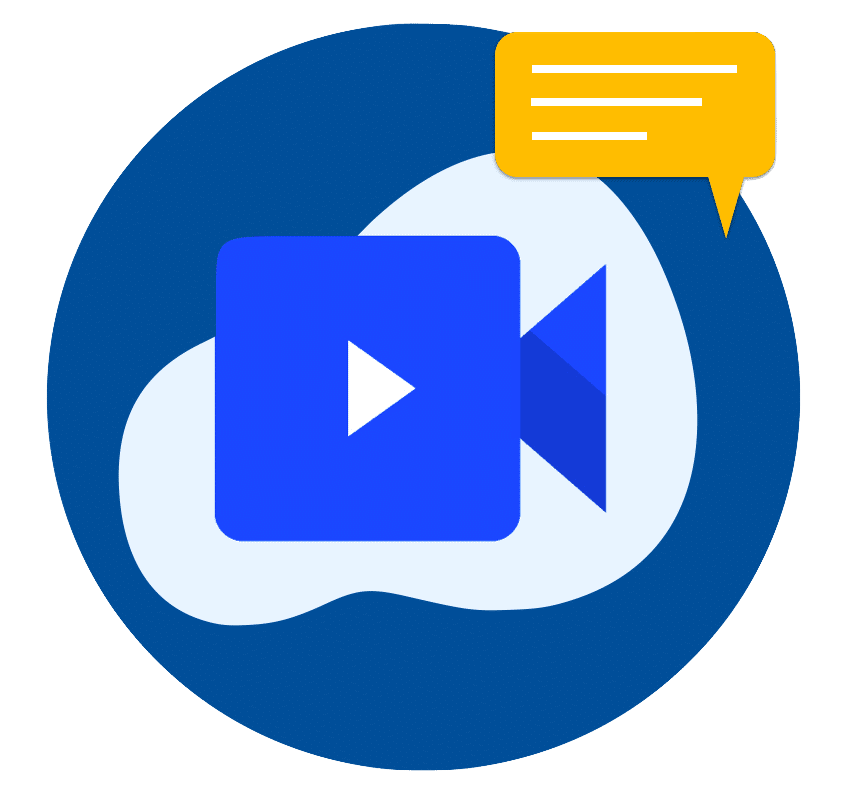 Have a video interview question? Ask it. 
Video interviews are gaining popularity with hiring managers. I wouldn't be surprised if companies compare the cost of in-person interviews and video interviews and decide to permanently incorporate video interviews into their hiring processes. 
To have a successful video interview be sure to complete the video interview tips checklist.
If you have a video interview coming up and have a question leave your question in the comments below and I will be sure to answer.

Want to ace your interview?
Get more interactive interview preparation that helps you get the job offer.